Why Choose SaskTel Colocation?
Highly
skilled
Knowledgeable technical resources understand your environment
Available to work with you on a 24/7 basis
Dependable
services
Guaranteed minimum 99.99% operational uptime availability
Zero outages and zero unavailable time to date
Scalable
Customizable solution that adjusts to your business needs
Plan for growth by reserving space in the data centre at a fraction of the regular rates
Physical
security
Sophisticated security systems with 24/7 monitoring, alarming, and physical security
Keycard and biometric access controls
Our
facilities
Four Colocation Data Centres are located across Saskatchewan
Heating, cooling, fire suppression systems, backup generators, and fuel for three days
Local
Highly secure data centres located in areas with geographic diversity and low risk for natural disasters
The only Tier III provider in Saskatchewan ­– your data never leaves Canada
Pricing
SaskTel Colocation provides options to customize your service.
Please contact our Sales Representative to discuss pricing details for your business.
Technical Specifications
---
Floor Space
Shared space provides you with a ready-to-use rack with combination-lock doors, two standard PDUs, and a shared internet link with up to thirty IP addresses
A caged environment is available for customers with 6 or more racks and provides an additional level of security and accommodates non-standard requirements
Reserved space is available at a fraction of the regular rental rates
---
Rack
24″ server (45U)
24″ server (52U)
30″ server (45U)
30″ server (52U)
30″ network (45U)
30″ network (52U)
1/2 rack (22U)
1/3 rack (14U)
---
PDU – Regina Central and Saskatoon North (Tier III) Data Centres
20 amp (11.5 kw de-rated) standard
30 amp (17.2 kw de-rated)
20 amp (3.3 kw de-rated) for 1/2 and 1/3 racks
---
PDU – Saskatoon Central and White City Data Centres
30 amp (8.6 kw de-rated) standard
50 amp (14.4 kw de-rated)
60 amp (17.2 kw de-rated)
20 amp (3.3 kw de-rated) for 1/2 and 1/3 racks
---
Network
Shared bandwidth provides shared access to a 1 Gbps link
Your third-party network provider works with our Carrier Services group to establish network connectivity
Preferred pricing is available for Colocation customers on our networks, including Dedicated Internet, LANspan IP, and Virtual Private LAN Service
---
Power
Metered power is on a pay-per-use model with rates charged based on the exact amount of power your equipment consumes in a month
Add-ons
---
Security
Lockable doors
Card-swipe access for a cage of six or more racks
Biometric access for a cage of six or more racks
Install your own monitoring system
---
Migration planning
We can help you adapt to your current situation and mitigate any possible downtime risks
---
Remote hands and eyes
To maximize operational uptime and costs by eliminating the need to dispatch your own personnel to on-site locations, we can swap devices, destroy media securely, mount servers, reboot servers, configure servers, and more
---
Equipment installation
We will coordinate and execute the installation of your equipment in our data centre
"We looked in Calgary, Edmonton, and Winnipeg, and yet we were most impressed with SaskTel's data centre."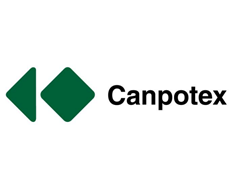 Read an overview on Colocation.